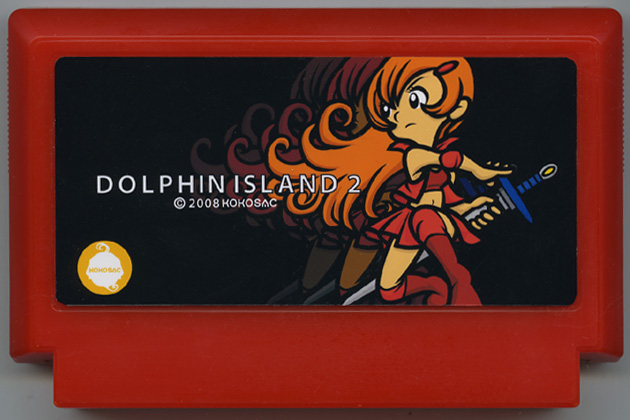 Dolphin Island 2
A downloadable game for Windows, macOS, and Linux
Dolphin Island 2 is a game made by Jan (@AldianSolkai) and James (@jtangc) for the A Game By It's Cover 2015 Game Jam, where we have to make a game based on a fake cover art.
We chose Dolphin Island 2's cover by Ko Takeuchi (@kokosac), one of the designers behind the Wario Ware and Rhythm Heaven series.
The game is released as open-source on GitHub under the MIT License if you want to use it as a learning tool.
A spiritual successor to Dolphin Island 2 is being developed by Jan (you can pester him on Twitter about it). Announcements as soon as possible!
Controls:
Movement : Arrow keys or WSAD (keyboard) or Dpad (360 Controller)

Attack : X or J or Ctrl (keyboard) or X (360 Controller)

Jump : Z or K or Space (keyboard) or A (360 Controller)

Pause : P (keyboard) or Y (360 Controller)



"Thanks to Sora and Momo peace has returned to Dolphin Island.
After returning from the game world to reality, something happens to Sora.
The program for the peaceful Dolphin Island is rewritten by someone and the Devil King they had worked so hard to beat has revived.
The classmates that had the game cassettes are all captured by the Devil King.
Sora looks for programmers in the real world.
In Sora's stead, Aisha dives into the game world to rescue their classmates.
While coming and going between the two worlds, can they beat the Demon King and rescue their classmates?"